Some predictions for the 2020 housing market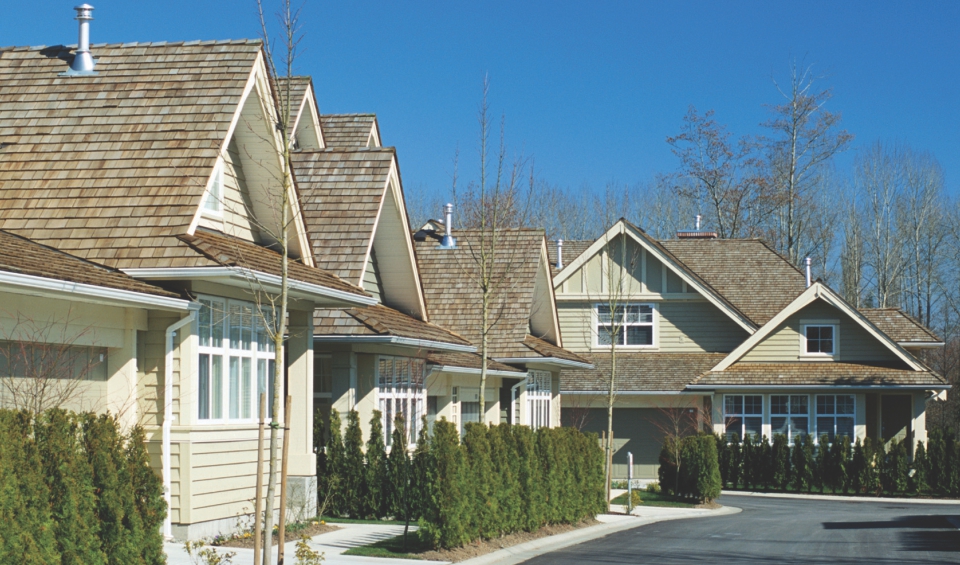 We have seen many challenges in the housing market over the past few years. Housing prices have been up and down; housing sales were down but have rallied in many areas of the country in the last half of 2019. The government also introduced the First Time Home Buyer Incentive. Yet, affordability continues to be a hot topic across Canada.
Interest rates inched up slightly for variable rates and lines of credit but on Wednesday, Dec 4, the Bank of Canada left the Prime lending rate at 1.75%. Growth in Canada did slow in the third quarter of 2019, yet consumer spending expanded moderately, supported by stronger wage growth. Housing investment remained strong throughout the year.
We've also seen a slight increase to fixed-rates due to the upward pressure on bond yields and increases to the cost of funds. Still, rates are relatively low – perhaps this is the new normal.


According to a recent report from RE/MAX, an increase in consumer confidence could be a key factor affecting the housing market in 2020.

The report found that Canadians have adjusted to the mortgage stress test, which was introduced three years ago, and only two-in-ten Canadians say that the mortgage stress test negatively affected their ability to purchase a home in 2019.


The report also found and that older millennials are now moving into their peak earning years and will drive the market in 2020. RE/MAX found that more than half (51%) of Canadians are considering buying a property in the next five years, especially those under the age of 45. This is up from 36% at the same time last year.


Here's a cross-Canada snapshot:


Consumer confidence in early 2019 was shaky -- the number of sales declined by 7% cent. However, confidence is returning and most regions are experiencing a balanced market. The prediction is that BC will continue to strengthen through 2021 and become a powerhouse once again.


Alberta's economy was still sluggish over the year and the unemployment rate is relatively high; however, Calgary is seeing some signs of life as its population grows. According to a national housing market outlook published by the Canada Mortgage and Housing Corp. (CMHC), Calgary is expected to see a return to market growth over the next two years, supported by an increase in the city's population. This may fuel an increase in housing starts in 2020 and 2021.
In Winnipeg, residential sales were up by 5% over last year. Regina experienced the same increase. Construction starts and house sales are both expected to improve in Saskatchewan in 2020. CMHC predicts that anywhere between 700 to 1,400 new homes will be built in Regina next year and 1,300 to 2,000 new homes built in Saskatoon.


The markets in the Prairies are a mix of buyer's and balanced markets and are expected to stay the course going into 2020.


Toronto and the GTA are poised for a strong housing market in 2020. Most other cities in the province are expected to show strong growth as well, especially Ottawa and Windsor, and it's predicted sales may rise by about 7%. Overall, it's a seller's market.


The Quebec housing market is on fire. The market is getting a boost by low interest rates and a vibrant Quebec economy, which supports wage increases and buying power. The challenge is a shortage of inventory, which may be the reason the market is expected to remain strong into 2021. Single-family homes are outshining other types of properties.


Affordability is making this region is attractive to homebuyers, and they're buying detached, single-family. The region's growing condominium market is being driven by retirees. Increased consumer confidence is expected to stabilize the region. Halifax and Saint John have seen solid price growth of 6% and 5%, respectively. Most markets are balanced.


The housing market has turned around slightly in the last half of 2019. A Reuters' poll found that a strong domestic economy, rising immigration and lower mortgage rates have helped the housing market make a comeback in the second half of this year. "It is not just low interest rates that are helping the housing market – the fundamental support is demographic and that is largely from a rapidly growing population driven by international migration," Sal Guatieri, senior economist at BMO said in an interview with Reuters.


The Canadian Real Estate Association's (CREA) prediction for 2020 is that housing sales will continue to improve through 2020, albeit slowly. National home sales are forecast to rise by 7.5% to 518,100 units next year. Ontario and Quebec are predicted to see sales rise by about 7% in 2020, while activity in Alberta will recover by about 5% compared to 2019. The number of homes trading hands in other provinces is predicted to edge up or down only marginally.
With all the positives going into 2020, if you're thinking of buying a new home, renewing a mortgage or refinancing an existing mortgage, or just want an update about your local market, reach out to your TMG mortgage agent.
The Mortgage Group Canada (www.mortgagegrp.com)
Thursday, December 5, 2019
< Go Back >